The 'early bird' registration and accommodation deadlines
have been extended to 4 June
Welcome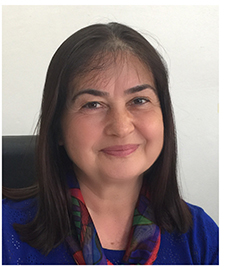 You are cordially invited to attend the XV International Congress of Acarology at the Swandor Hotels Topkapı Palace in Antalya, Turkey from 2 - 8 September, 2018.
The congress will be a wonderful opportunity for researchers, students and representatives of institutions worldwide to meet and discuss the latest results and new directions in research, with the aim of promoting international and regional collaboration.
The congress will address all aspects of fundamental, agricultural, medical and veterinary acarology and related topics.  
World renowned experts in acarology will be invited to give keynote and plenary lectures to present the latest developments in their research fields.
The proven track record of Antalya in hosting many hundreds of successful international congresses and conferences every year guarantees a memorable learning and cultural experience for all participants, including the old and very rich Turkish culture.
We will do our best to make XV ICA as fruitful and enjoyable as possible and look forward with great anticipation to seeing you in Antalya, Turkey in 2018.
Very best wishes
Prof. Dr. Sebahat K. Ozman-Sullivan
President
XV ICA, 2018
Invited Speakers
James W. Amrine
West Virginia University

Maria Navajas
French Institute of Agricultural Research (INRA)

Peter Schausberger
University of Vienna

Kosta Y. Mumcuoğlu

Hebrew University of Jerusalem


Hans Klompen
Ohio State University

Edward A. Ueckermann
North West University